IF YOU THINK
IT'S EXPENSIVE
TO HIRE A
PROFESSIONAL -
WAIT TILL YOU HIRE
AN AMATEUR!!!
Today's real estate market presents
unexpected obstacles and opportunities.
Firms that led in less challenging times
often find themselves at a loss when
confronting present day conditions.

That's because the business climate
now requires seasoned trouble-shooting
performed with surgical precision,
something Coldwell Banker Residential Brokerageis designed to do. Lori & G-II focus
their expertise on each challenge…
true Professionals who are among the
market's most experienced and
successful agents.

Lori & G-II's work is backed by an
aggressive team of knowledgeable
professionals tapping unique resources.

Lori & G-II have been helping buyers
and sellers for over ten years.



Isn't it your turn
to have the best?
LORI & G-II HAve THE DESIRE TO SERVE,

THE TOOLS TO PERFORM,

AND THE CONFIDENCE TO SUCCEED!!!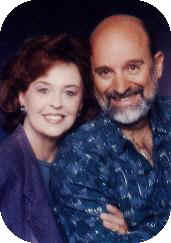 MAKE YOUR CHOICE
LORI & G-II!!!