PERSONAL PHILOSOPHY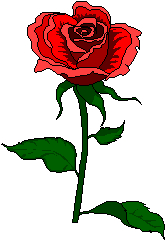 From time to time we encounter situations that present various challenges in our lives. I have learned over the years to meet these challenges with an exuberant enthusiasm and not run or try to avoid them. I believe that it is a fool who is not fearful, but it is a coward who runs from her fears.

I wake up each morning with a smile on my face and carry this smile to all that I meet. I believe we should try to brighten each other's day and yet respect each other's private time as well.

I have raised three lovely girls who turned into three wonderful young ladies and I can only attribute this to my desire to instill in them the essence of a successful and likable human being.

I work smart, not hard. I believe that one's career should be exciting which, in turn, makes it simple to accomplish one's specific goals.

I subscribe to the thoughts of Thomas Edison as he once said:
"Opportunity is missed by most people because it is dressed in overalls
and looks a lot like work!"

Lori Klindera