INFORMATION HIGHWAY!
| | | |
| --- | --- | --- |
| | LORI & "G-II" UTILIZE AMERICA ON-LINE VIA THE WORLD WIDE WEB TO INFLUENCE BUYERS FOR YOUR PROPERTY! | |
ALTHOUGH WE PLACE YOUR PROPERTY IN THE LOCAL MULTIPLE LISTING SERVICE,
IN TODAY'S FAST-PACED TECHNOLOGICAL WORLD, IT IS NECESSARY TO STAY CURRENT
AND/OR AHEAD OF MARKETING METHODOLOGY.
TO THAT END, WE ADVERTISE YOUR PROPERTY IN CANADA, EUROPE, JAPAN, CHINA,
AUSTRALIA, UNITED KINGDOM, AFRICA, EGYPT, SAUDI ARABIA AND MANY OTHER
COUNTRIES ALL OVER THE WORLD!.
INCLUDED IN OUR ADVERTISING IS A COMPUTER-GENERATED PICTURE OF YOUR HOUSE
AND A LIVE "VIRTUAL TOUR" ON THE INTERNET!
THE POTENTIAL EXPOSURE OF YOUR PROPERTY TO BUYERS, BASED ON CURRENT
DEMOGRAPHIC STUDIES, COULD BE AS HIGH AS 60 MILLION READERS!!
THIS IS CUTTING EDGE TECHNOLOGY AND WE ARE EQUIPPED WITH THE LATEST
COMPUTER TECHNO-GADGETS TO ENHANCE MY MARKETABILITY OF YOUR PROPERTY.
START PACKING!
WITH US AS YOUR AGENTS, YOU'RE GOING TO BE MOVING SOON!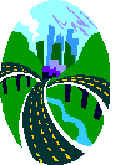 Lori & "G-II" Coldwell Banker Residential Brokerage

(602) 870-8000 or 995-LORI or eFax (602) 296-0124

E-mail

Lori at Lori@homesinphoenix.net & "G-II"at G-II@homesinphoenix.net